Theme Junkie is one of the best theme developers who provide best and beautiful theme to their customers. Not only with great designs they also provide best customer support, you can buy one theme or their best membership plans which includes all themes. They have developed new theme name Rexus.
Rexus is a minimal, elegant and modern Magazine theme. It was designed by to you who wants to give your WordPress website a classy design. Therefore, Rexus perfect for online magazines websites, news websites, personal blogs or community blogs.
Rexus comes with a super cool featured posts. As you can see it uses a colorful background, it was designed to attract your reader and get more views to the featured posts. To set up the featured is also super easy.
Team Page Integration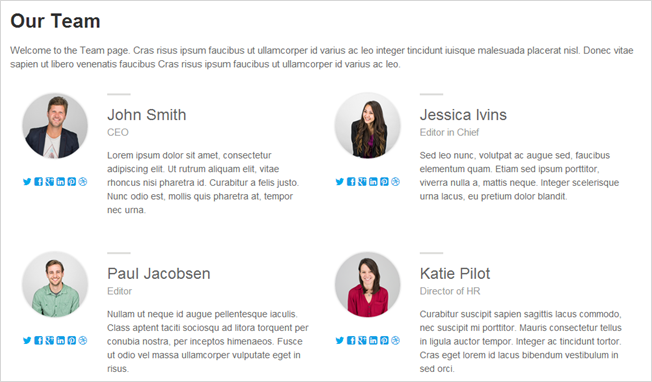 bbPress Integration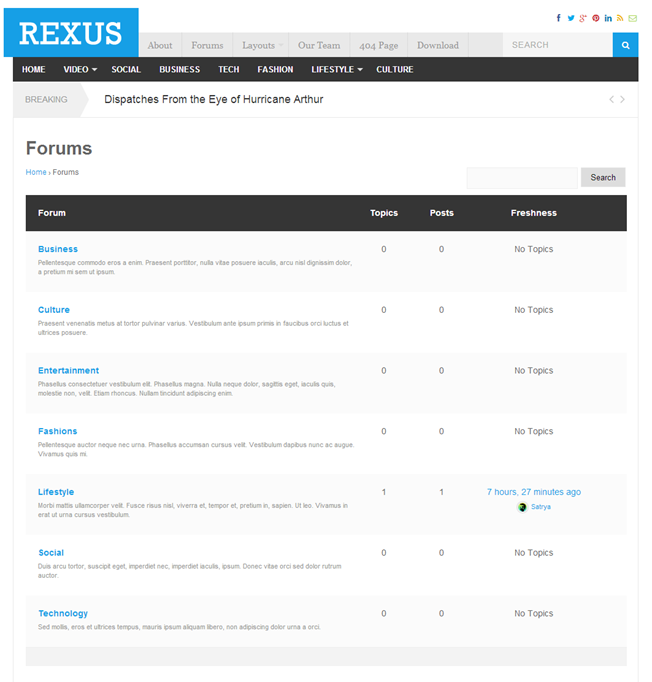 This is another Wow features comes with Rexus, it support bbPress! You can running your blog/news website and building a community, all at once with Rexus!
Another Rexus Features
Responsive Design – Rexus comes with fully responsive design, it look amazing on all devices.
Built-in Pagination – No need to install wp-pagenavi plugin anymore, Rexus has it's own pagination function.
Theme Settings – Rexus provides a easy-to-use theme settings, so you can easily to control your website.
9 Custom Widgets – To give you more flexibility, Rexus provides 9 custom widgets. Accordions, Ad widget, Feedburner, Most Views Posts Thumbnails, Popular Posts Thumbnail, Random Posts Thumbnails, Recent Posts Thumbnail, Social Icons, Tabs widget and Video.
Support 3 Post Formats – Rexus support image, gallery and video post formats.
Support 2 Menu Areas – Don't let your reader to leave your website quickly because your website does not have a good navigation. Use those 2 menu areas to your reader will easily to browse your website.
Support 5 Widget Areas – Rexus has 5 widget areas to give you more flexibility to customize your site.
Fully Internationalized – We provide the .po and .mo files, so you can easily to translate the theme to your language.